Free delivery on orders over 150TL
Sign-up and save 15% on your first order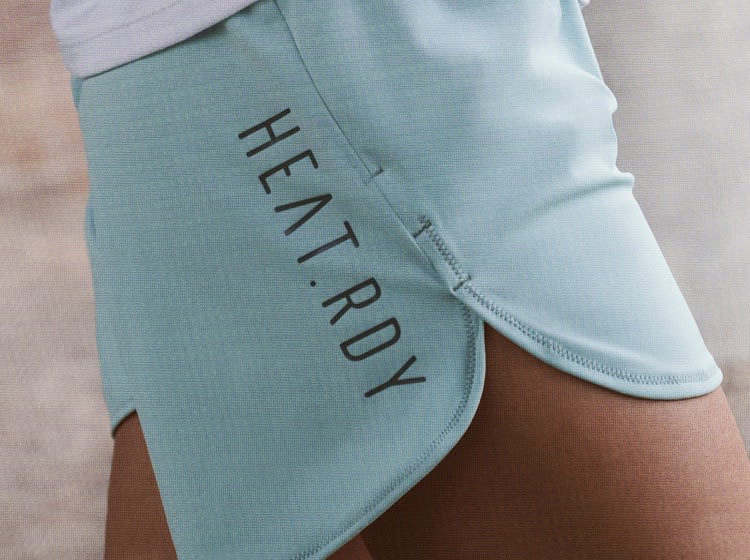 KEEP YOUR COOL
adidas HEAT.RDY is powered by cooling materials, moisture wicking technology and intuitive design. The air keeps flowing so you can keep moving. Stay ready for anything.
STAY COOL AND TRAIN HARD WITH ADIDAS HEAT.RDY KIT
The HEAT.RDY training collection has your back, no matter how hard you work out. Designed to keep you cool in hot weather, the collection includes men's and women's premium t-shirts, tank tops, sports bras, shorts, tights and shoes, all created to be breathable and dry sweat quickly. It's your go-to kit for tough gym workouts and hot yoga, and outdoor activities such as running, tennis, football and basketball. The collection is stylish too, with flattering fits and cuts designed to be worn from studio to street. Pair leggings or jogging bottoms with your favourite streetwear for a casual, fashionable sports luxe look. Each piece is made with outstanding craftsmanship, durability and functionality. When the temperature rises, you'll stay cool, dry and comfortable. Be ready for any climate.
COOLING TECHNOLOGY FOR HOT WEATHER WORKOUTS
Heat.RDY is powered by innovative cooling materials, moisture-beating tech and intuitive fits, to keep the air flowing and you moving. Our breathable Heat.RDY tee is a must-have on hot summer days. With yarns that soak up sweat and seams designed to reduce friction, it's the perfect balance of style and performance. Our Heat.RDY shorts and tights feature AQUA-X yarns that feel cool to the touch. They're engineered to pull sweat away from the body, keeping you cool and focused in the game. Every garment is comfortable, soft against your skin and designed to allow you a full range of motion. When the heat rises, keep your cool.